Cornwall Real Estate
Serving Cornwall, Ontario And It's Surrounding Communities

To begin with, I want to thank you for stopping by to visit my Cornwall real estate focused website.

My name is Laurin Maurais, also known to many friends and colleagues as "Moe", and I am a licensed Ontario Real Estate Sales Representative serving Cornwall, Ontario and it's surrounding communities.
I work out of the Brokerage office of Keller Williams Integrity Realty.
My goal and the goal of this website is to provide you with useful information about the ever changing Cornwall real estate market. As well, I hope to provide my visitors with a refreshing change from all of the repeat real estate information that you find out there on the Internet today.
Throughout this website, you will find information about Cornwall Ontario and its surrounding communities as well as real estate and home ownership related topics.
That's about all you will find here...
which is the reason you came to this website in the first place....right?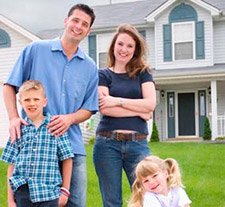 Although most of the information throughout these pages will be real estate related, I believe that future residents who are researching our area communities also want information about other community related topics.
In order to meet these needs, I will also be posting information on other topics throughout the pages of this website from time to time. Rest assured, however, that it will all be related to Cornwall, Ontario and our immediate neighbouring communities.
Now, since we all know that most real estate websites are little more than glorified electronic business cards (do a search and you'll soon see what I'm talking about), I want to ensure that you have a different experience here at CornwallRealEstateInfo.com.
I don't require nor will I ever request that you register with this website in order to research any of the information I've posted throughout these pages.
The only time you might need to supply some personal information is if you are requesting something personally specific to you and I would need that information in order to send it to you. Your information is never shared, sold or otherwise given to anyone and I recommend you review my privacy policy for more details on that subject matter.
Feel free to browse through the Cornwall MLS® System in order to learn more about Cornwall real estate and to do all the research you want, then contact me when you are ready to buy, sell, lease or invest in Cornwall, Ontario real estate.
Thanks for stopping by.
Have A Great Day!

As an Ontario real estate professional, I take pride in serving my hometown of Cornwall and it's surrounding communities. These communities include, but are not limited to, those within Stormont, Dundas and Glengarry counties as follows: Alexandria, Apple Hill, Avonmore, Bainsville, Cardinal, Chesterville, Cornwall, Crysler, Dunvegan, Finch, Glen Walter, Green Valley, Hawkesbury, Ingleside, Iroquois, Lancaster, Long Sault, Lunenburg, Martintown, Maxville, Monkland, Moose Creek, Morrisburg, Newington, St. Albert, St. Andrews, Summerstown, Williamstown and Winchester.